Wow, I am soooo far behind on posting galleries to the website as well as posting any news/rants/info to the blog. Ahhhh life happens. it has been so busy at work that it seems I have very little time for anything! Well, I want to introduce to you the Maples family.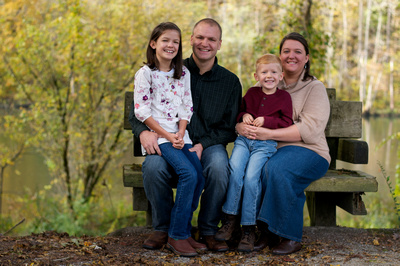 Such a fun time shooting this session! The whole family is wonderful, as a good friend of mine says "They are good people". I enjoyed meeting them and taking the day to capture some moments of them together as a family. Another blessing for me to have the pleasure of getting to meet them and know them. Oh yeah Sherissa and Brent came along and helped also.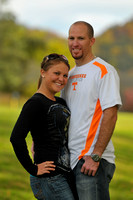 She has such a good eye. I know from experience you can't make someone see what you see sometimes while setting up a shot, but the proofs n the photo (or something like that). Here is a shot of Sherissa grabbing one of those "I never even saw it shots!!"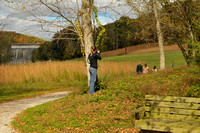 I have to say a big thank you to Brent as well. (he's been reduced to the pack mule on more than one occasion, I'm gonna buy him a meal at Cracker Barrel just for that!) We had a great time and I know they loved the pictures. As always I'm my own worse critic, but the joy I receive when clients light up and see the results, THAT makes it worth all the harsh criticism I dish out to myself. Oh yeah! Here's a good one of me in action. And Brent as a voice actuated light stand! Hahahaha
Enjoy the galleries.... Again I have to say thank you to the Maples family it was a blast! There are more galleries to come. Finding the time to blog/post is the tough part.