It is that time of year! School's starting back, time for homework, studying, after school practice, sports, Friday night's hanging with friends!! Wow how the time goes flying by! I was contacted by a good friend/former client about shooting her Daughters senior pictures. Of course! We'd be honored and have a blast and make sure she has a blast as well (and get's some great shots as a side...hehe). After all the normal formalities and scheduling the location the time was upon us!! I want to introduce to everyone Maci. She's starting her senior year this year making memories and plotting a course for her future. Oh how I don't miss school in the least bit, but if I could go back... no I take that back before I even say it. If I changed one little tiny thing from my past then I may not be here where I am today. Where God wants me to be. He has a plan for us all, it's just that those old worldly values kick in and that stubborn will to do what WE want. Anyway check out Maci's gallery and see what you think. We had a blast shooting the pictures.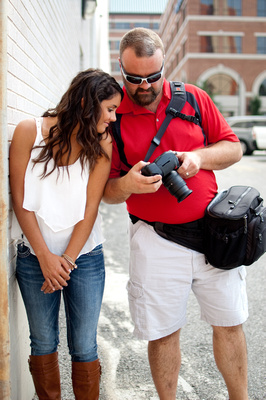 Here's a rare shot of me showing off what I captured at the moment.
And oh yeah here's a few complementary shots of Sherissa doing her thing getting the shot.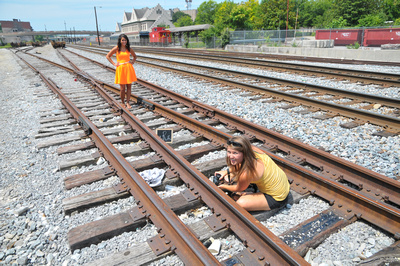 Thanks to Sandy, and Maci (oh Logan helped out too!!) and to Sherissa also as always. I hope you enjoy your pictures Maci here's to your Senior year!