Wow! I can't believe vacation well our fall vacation to be exact has already came and went. BAAM! Just like that... over before you know it. And well, that happens... I suppose it is true. You know... that old saying that time flies when you're having fun. Yeah. Why is WORK never that way? Then again I DO have fun at work, but it IS work....! Ok, enough rambling for now. We took a two week vacation and drove up into the New England area. IT was awesome! I wanna go back and spend more time at each individual place. (May fly next time.... not sure though) Our first stop on the route was Shenandoah National Park.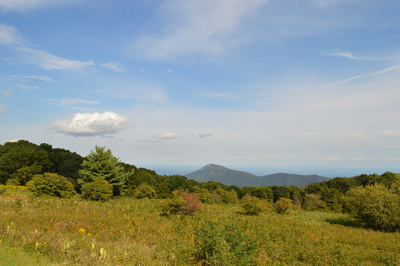 As you can see here and from the gallery of pictures on my webpage it was BEAUTIFUL! It's a small park near the western border of Virginia. Skyline drive runs the length of the park for 105 miles. I'd recommend the drive but plan a good 3 hours or more on a clear day. We were interested in getting to our first planned stop on the trip (and food too!!) So we only drove about half of it. There are four places (I think that was all) that you can enter/exit Skyline drive. We ended up at Johnny Appleseed's for dinner!
Yes THAT Johnny Appleseed's. And it was DELICIOUS! We then headed on up towards Gettysburg, PA. Our first stop for the night. Ans then a day long tour of the battlegrounds there in beautiful weather! I do want to go back there for at least two full days in order to take int he WHOLE auto tour! Well worth it! There is so much to see, read, and hear. I DO recommend one of the auto tour CD's to go along with the tour. Very nice.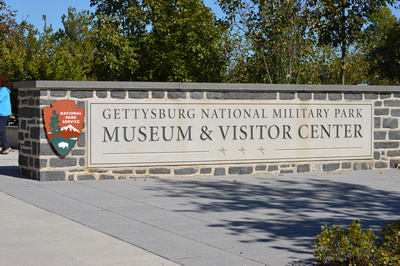 After leaving Gettysburg, PA we drove up the coast via I95. Well worth it to see lots of this country that I never have. After getting through New York (I do NOT recommend THAT drive!) we went on up I95 into Maine. Our first stop as should be ANYONE'S who is traveling through the area was Kittery Trading Post!!!! EXCELLENT!!! Think Bass Pro or Cabelas with that home town local sports store feel. I loved it!! Would stay there for hours... oh wait I did!! Hehehe ok, then it was on to Portland where we stayed for a few nights to see the sights and all of the Portland area. Very nice little town... went to LL Bean and oh YEAH Delorme's store is in Yarmouth, Maine!!!! And as a map nut.... well I had to go!!!! Ok, here is one last shot to post in this blog update and it is the most photographed light house hmmm, was that on the east coast or in the US? I can't remember. Portland Head Light. Look for another update soon.... next we were off to Acadia National Park! Oh yeah feel free to go look at the galleries for each area. More to come!!!